#1 Vision Board App for iPhone & iPad
Get focused. Stay inspired.
Make your dreams come true.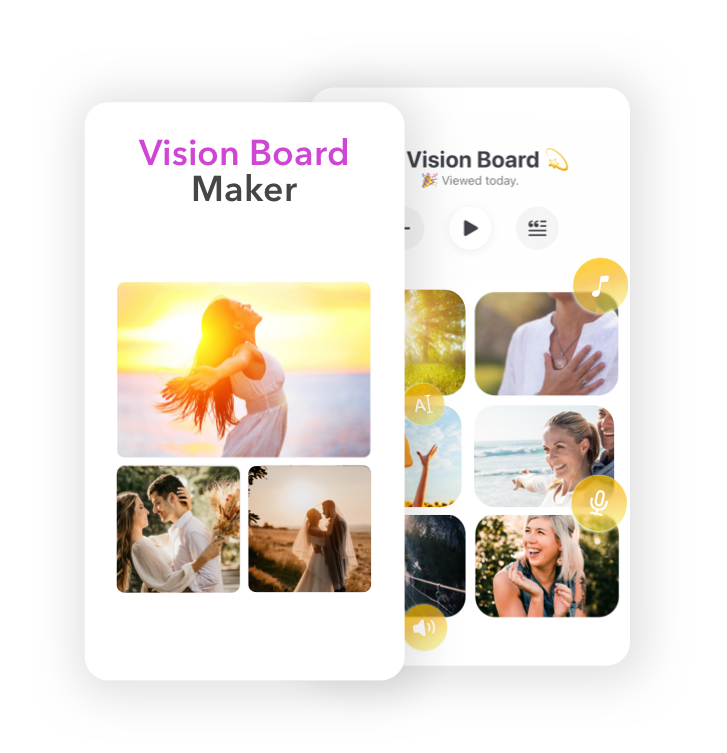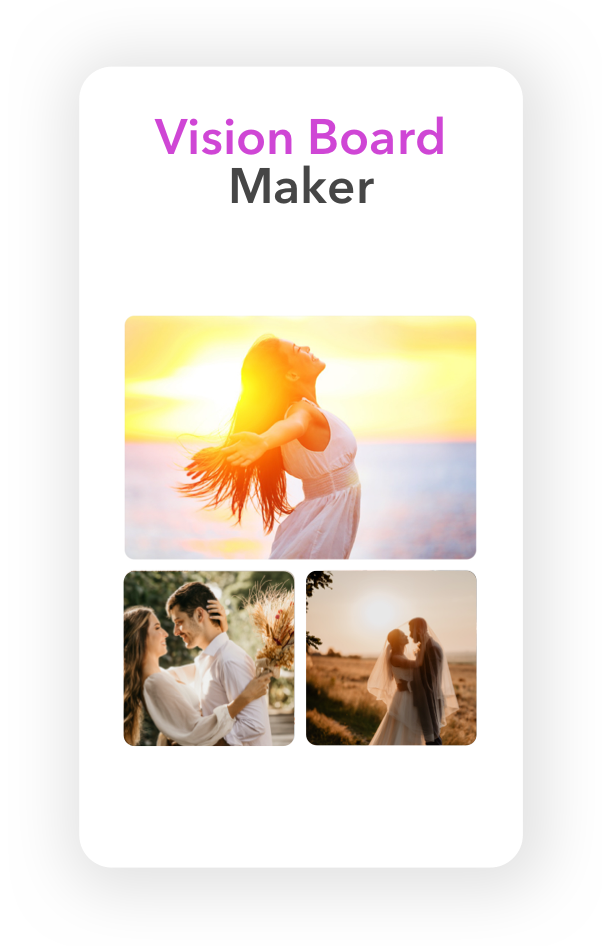 MANIFESTATION
Make your dreams come true.
Turn your dreams into reality by visualizing and achieving your goals with Vision Board ++ iPhone and iPad app. Our vision board app allows you to create a personalized digital vision board with images, quotes and affirmations. This help you focus on your goals and manifest them into reality.
SLIDESHOW
Unlock your full potential and stay motivated.
Creating a clear picture of what you want out of life has never been easier. By visualizing your goals on your personalized vision board video, you'll be better equipped to make the decisions and take the actions necessary to achieve your dreams and unlock your full potential.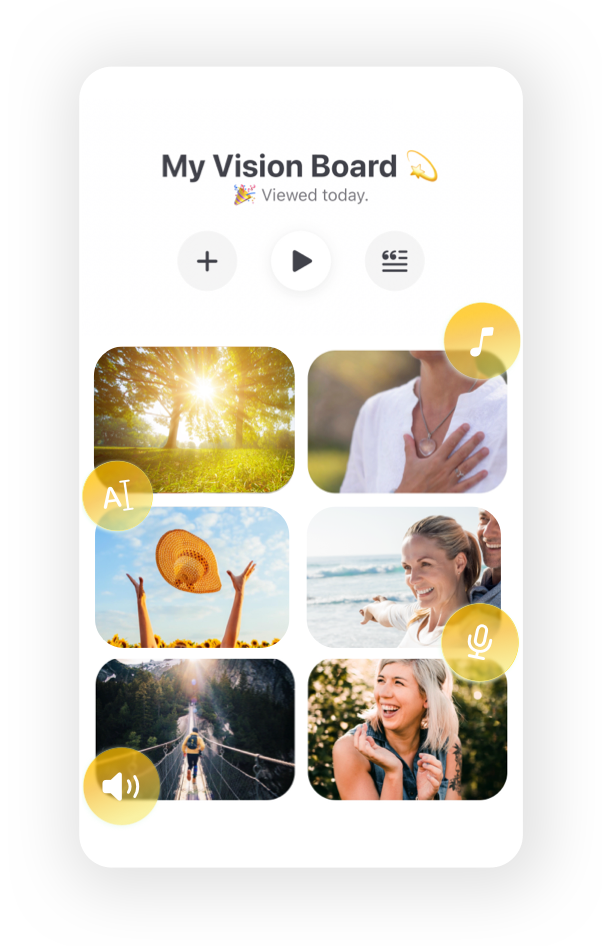 Why our users recommend Vision Board++
LOVE IT!!!
"Love this vision board. It has really brought life to my vision casting. It works to create a movie and there is a person who reads your affirmations. As they are read and I agree with them, it gives them life. Get it – you won't be sorry!!!"​
I love this app!!!!
"I tried several app but this one is amazing! It has a slide show with music. You can edit it if you have to. They have ready pictures already but you have an option to add yours. I highly recommend this vision board app!!!"​
Powerful
"This app is awesome. I actually appreciate getting the notifications to look at my vision boards. I can scroll through and look at my overall visions at a glance or watch the slide show. Best vision board app ever."